Filter by Subcategory
Academics
Adult Transitions
with Five Town Adult Ed Staff

Jul 1, 2020

, runs for 52 weeks
Considering a career change? Need assistance going back to college, but not sure where to start? Have you recently lost your job and don't know what support services are available to you? Federal law provides access for free career training and support services for adults and youth to overcome barriers to employment. Set up an appointment with our Adult Ed team and let us help you navigate the murky waters of adult transitions. Meet our staff here.
We offer FREE advising services in the following:
• Career Transitions
• Referrals to partner agencies for adults with barriers
• Entrepreneurship and small business development
• Certificate programs
• Post-secondary education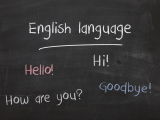 ESL - ESOL
with Rebecca Albright

Jul 1, 2020
Five Town CSD Adult Education welcomes all foreign-born people. Are you interested in improving your English skills? Learning English can help you:
Obtain a driver's license
Communicate with your child's school
Get a first job
Improve your living situation
Expand your job prospects
Let us work with you to help you meet your goals. These are FREE tutoring services. If you or a neighbor need assistance, please call our office or register here to inquire.
Adult Learning Center
with Five Town Adult Ed Staff
Unsure of where to start? Call us.
The Learning Center is open to all adults in need of academic instruction and guidance. Hours vary by day, and we will try to meet you on your schedule. Our staff provides individualized instruction in the areas of:
High School Equivalency
HiSET Prep
Accuplacer Prep
Math and ELA instruction to prepare you for college-level coursework
General reading, writing, and math tutoring for anyone pursuing college or career education
Workforce credential or certification tutoring and prep
College and Career advising
All services through the Learning Center are FREE of charge. If you or anyone you know could use any of these services, please contact us.
Instructional Hours
Due to restrictions, please do not drop in unannounced to the Learning Center. Call us to schedule your first appointment.