Filter by Category
Business Training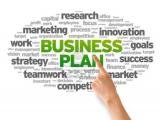 Business Planning For Small Business Owners
with Jim Potter West Bay Rotary

Nov 15, 2017 at 6 pm
Many small business owners are so busy managing their own firms on a daily basis they have little to no time for intermediate to long range planning. The Vocational Services Committee of West Bay Rotary in Camden is offering a one night small business planning seminar on subjects such as tax, retirement, change of ownership, and succession planning. Many have benefitted from our previous workshops. Don't miss out. Registration $40. 1 night 6:00-8:00 p.m. Class Wed 11/15 CHRHS Rm 223 This workshop is presented by the Vocational Committee of West Bay Rotary.
Secrets of Successful Indie Publishing
with Jane Karker

Nov 16, 2017 at 6:15 pm
Are you ready to publish your book independently? Advances in printing technology have created a boom in independent publishing. Many first time authors as well as previously published authors are choosing to self-publish. This class will guide authors through the steps needed to publish responsibly and effectively while avoiding the many pitfalls in the fast-changing world of independent publishing. We will cover the importance of editing, eBooks, marketing plans, and the technical assistance you need to get your book in print. Registration $20. 1 night 6:15-8:30 p.m. Class Thurs 11/16 CHRHS Rm 218 Jane Karker lives in Maine and is the owner and president of Maine Authors Publishing & Cooperative and the newly emerging Boston Writers Publishing & Cooperative. With over 20 years of experience in the publishing and printing industry, Jane is well qualified to address affordable ways to produce, publish and market books for self-publishing authors.